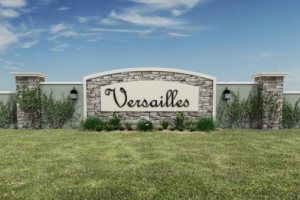 Finally the news most of you have all been waiting for! Our VIPs already got the info last evening and now we are posting it all here to VersaillesSanford.com
So without further ado, here are the Versailles Price List, Home Site Release Pricing, Community Map and HOA information as well as the 10 top features that will be included in any home at Versailles in Sanford.
Versailles Sanford Home Prices
Click here to refresh your memory about all available floor plans at Versailles Sanford
Versailles Sanford Home Site Release Prices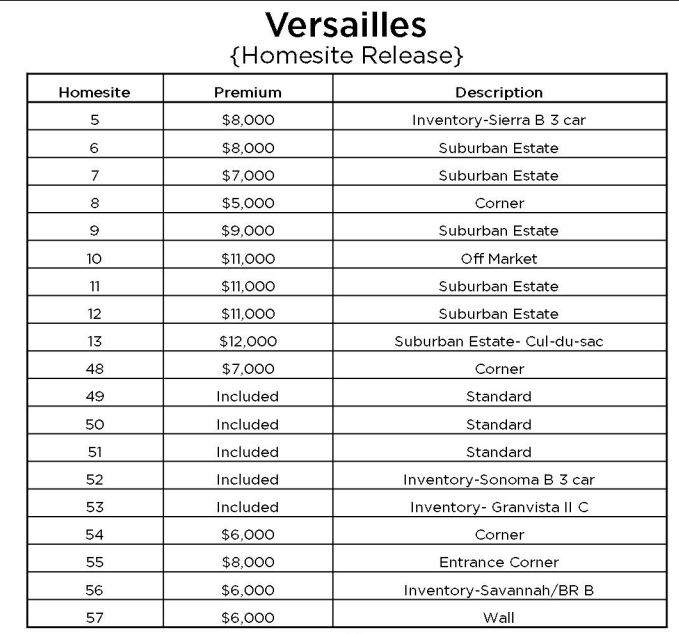 Versailles Sanford Community Map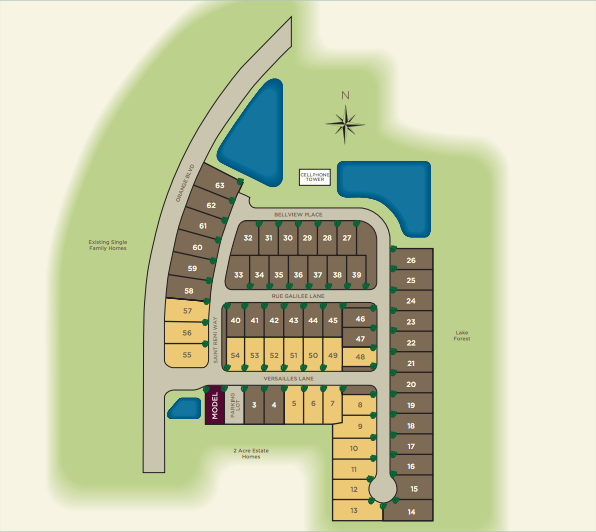 Versailles Sanford HOA Information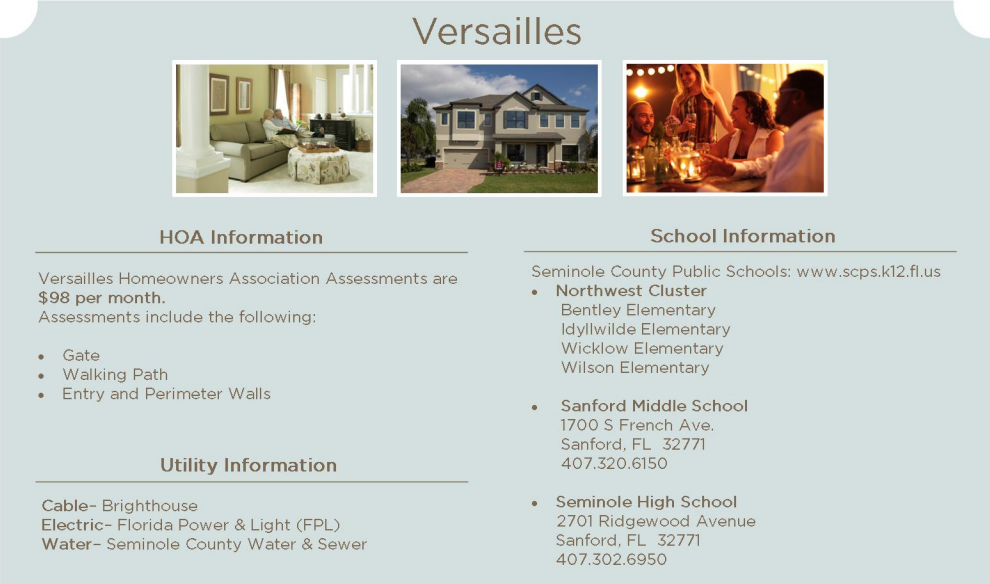 Top 10 Features
Another important announcement: it will be another while before Versailles will have model homes for interested buyers to tour. However, sales will (officially) start at the grand opening event on March 9th, 2013.
Our recommendation: Schedule your appointments early to tour the community grounds to secure your lot (as you know conservation lots are mostly the ones in high demand) and make sure you know which floor plan fits your family's needs.
"But how will I know which one that is without having seen one?", you will ask. It's simple, call or text us at 407-340-6458 or simply fill in the form below, so we can set up a time with you to tour the exact Versailles floor plan at a different neighborhood in the Orlando area where the model homes are completed.
Even though sales officially start on March 9th, you will be able to reserve a lot and home already before! So take advantage of this information and don't get pushed on the waiting list! There truly have been lots of inquiries about Versailles Sanford and it is a no brainer: where else in the Sanford/Lake Mary area can you find these great floor plans at such a great price? Lots of "move-up buyers" see this neighborhood as the ideal new home for them and as you can see, Versailles Sanford beats Estates at Wekiva not only in pricing but also in location!